Here they are, all of my needle felted catnip-filled eyeball secrets for you to try out!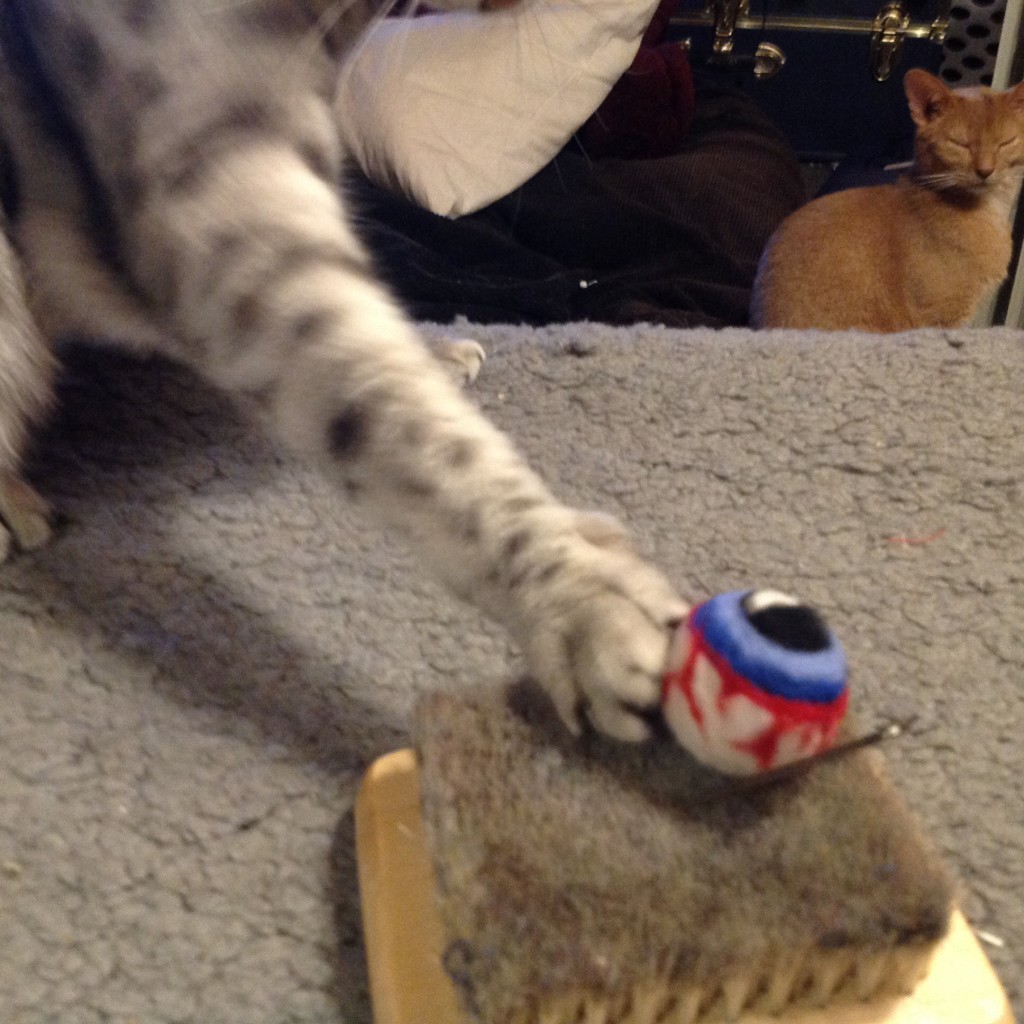 Here is what you will need to make your own catnip-filled, needle felted cat toy:
A felting needle (star needles are my favorite, but you can use any size/gauge felting needle for this)
a brush or piece of foam to felt against
catnip
wool roving: white, black, eye colors (blue, green, gold, whatever you like), and red if you want your eyes to be bloodshot (totally optional)
A cat to share with
Instructions:
First step, take some white roving and lay it down in a couple directions, then felt together a little pad of it with your felting needle, as seen blow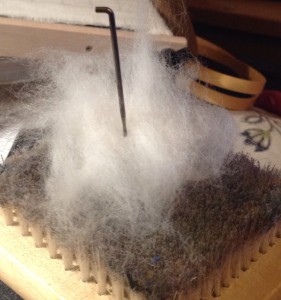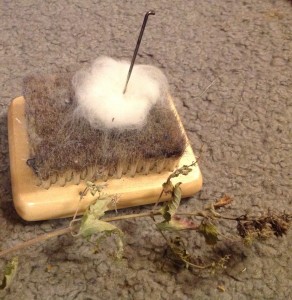 I grow my own catnip and dry it, but you can get it at any pet store. Take your catnip, put some in the center of your pad of wool, fold the edges of the wool over it, and stab it together with the felting needle so you have a little wool packet of catnip.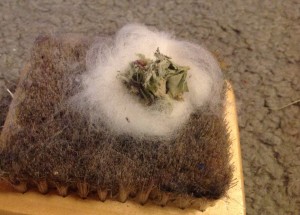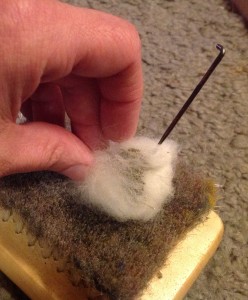 After you have made your catnip packet, wrap a generous amount of white roving around it. Remember, if you'd like your cat toy to be fairly durable you will want it fairly tightly felted, and that means the wool will shrink a lot as you felt it together.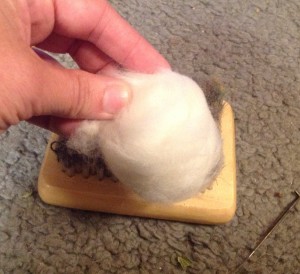 Start felting it from all directions with your felting needle. This is where I sometimes like to use a multi-needle felting tool to make the felting go faster.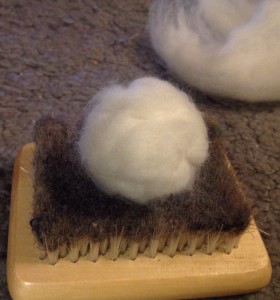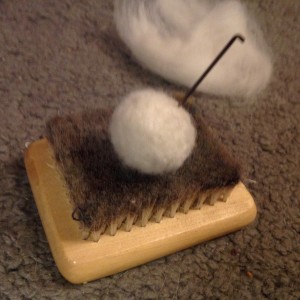 Once you have a nice ball formed, and it's felted down a fair amount, it's time to start making it into an eye. Begin with your base eye color, in this case a nice baby blue. Felt a circle of it on one side for the iris.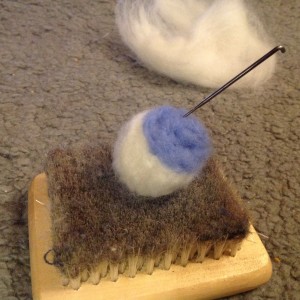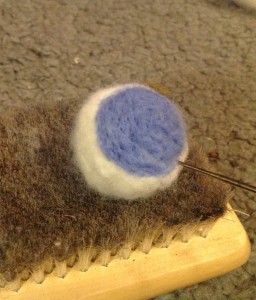 I like to add a darker edge around the outside of my eyeballs. I think it just adds that special something. So after your have your light blue felted on, pull out a finer line of dark blue (or color of your choice), and carefully felt it around the edge of the iris.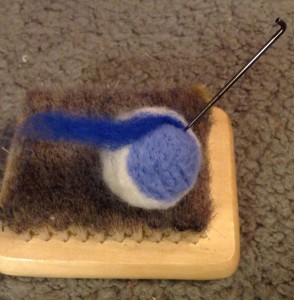 After you have the iris finished, it's time to add in the pupil. I did a round pupil for the demo, but you can also do a slit animal eye, or whatever you dream up.  I did a black circle.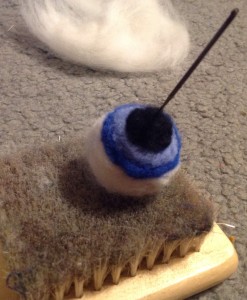 The finishing touch on the pupil is to add a little white highlight to one corner. This adds dimension and reflective qualities.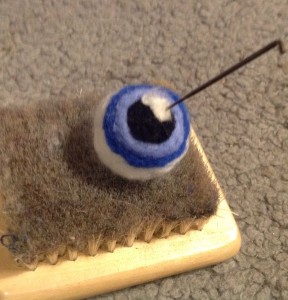 Once you are done with the pupil, you can decide that you're done decorating the eyeball and just felt it all over to give it and even surface and be finished, or you can decide to do a bit more and make your eyeball into a bloodshot eyeball. For a bloodshot eyeball, do a little rim of red all the way around the iris, and then little squiggles of red.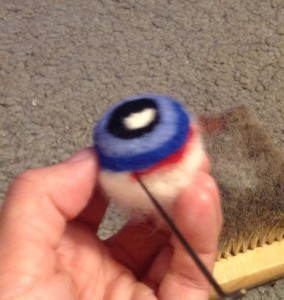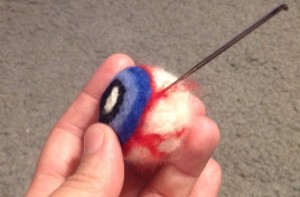 After you've added as much red as you desire, then it's time to go back and even out the surface of the felting by poking it all over with the felting needle, and if it needs to be a bit denser, keep felting it down until you are happy with your eyeball.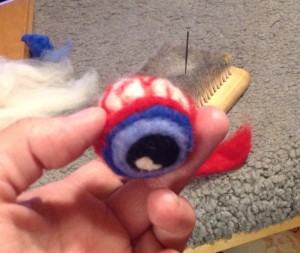 Congrats, you have made an awesome kitty treat! Last step, share it with your furry friends!