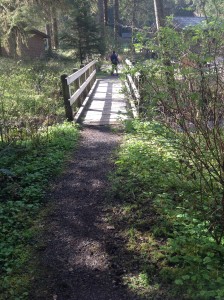 Sunday I hiked at Silver Creek Falls State Park with my friends Cat and Jamie and their two corgis. Because we had the corgis with us we eschewed the normal waterfall loop (no dogs allowed) and started up the first dog friendly trail we saw where there was a parking place. The trail started out nicely enough, some gradual ups and down, with an occasional wider muddy spot.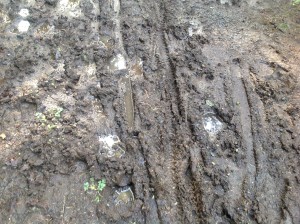 While it certainly wasn't the dramatic beauty of the waterfalls trail, it was a lovely amble through mid and old growth fir. I always enjoy the dramatic directional lighting of the spring shining through branches and illuminating moss covered trees with green-gold outlines.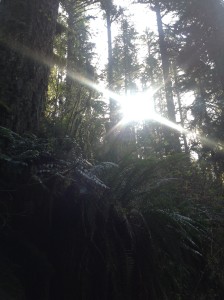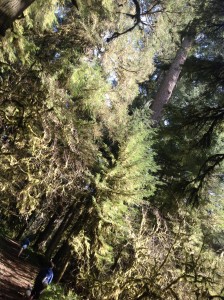 It also had the advantage of not being over-crowded, which is definitely a possibility on a Sunday afternoon with nice weather.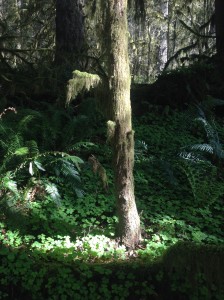 We reached a junction in trails where we had the option of heading up the hill on a loop, or down to the horse camp. We chose to go up on the theory that we'd rather go down while headed home. It was good at first, until the path became one long uphill slide of muddy doom.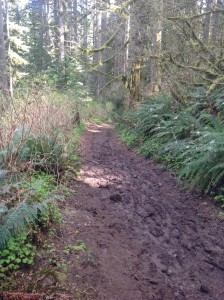 In addition to the mud, there was a fair share of horse dung, which delighted the corgis. Despite these difficulties, we conquered the summit and continued on a while before turning back, as we thought it too late in the afternoon to complete the entire loop. We later discovered that we'd gone more than half way before turning back, thus going further than if we'd completed the loop. At least this meant more miles covered for my backpacking training hikes.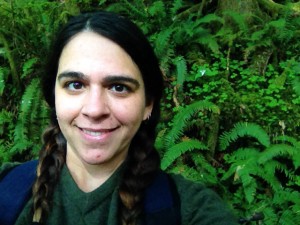 While we didn't pass many people, only a couple of sets of hikers, we were passed by some horseback riders, giving one of the corgis, Delta, her first experience with a horse.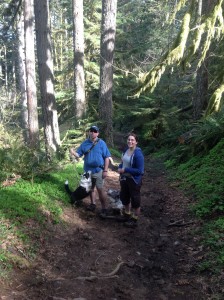 The slog back down the slipper slope of mud was even more exciting than the hike up it, causing me to be very grateful for the trekking poles I picked up at Costco.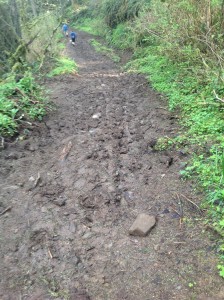 While a little boring scenery-wise compared to my usual waterfall finding expeditions, we did see many lovely spring wildflowers, some interesting fungi, and of course the woods in the spring are always inspiring. While we didn't have and wide open mountain views of the sort that photograph well, there were some good views going up the hillside.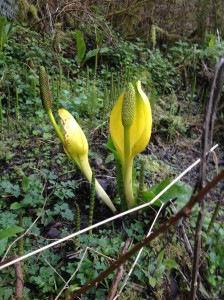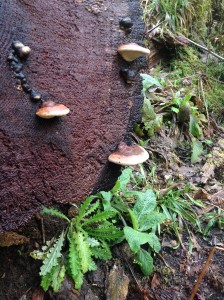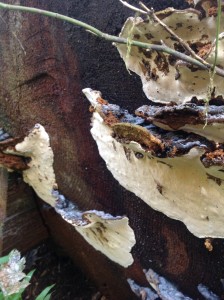 And of course there was some silliness along the way!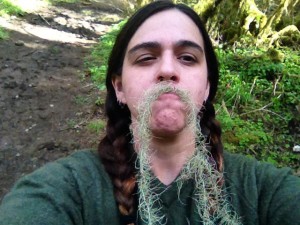 We returned to the car covered in mud, with two very dirty and tired puppies.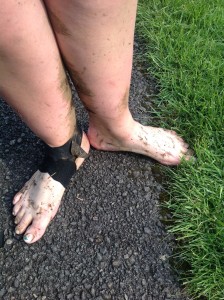 We decided to get at least one waterfall viewing in, so we drove to the main parking lot and dodged Japanese tourist to reach the first good viewpoint.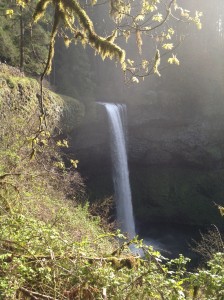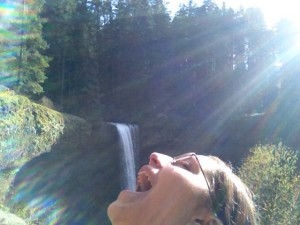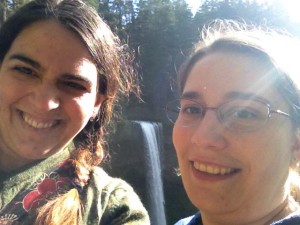 I must admit that after the day's activities I was glad to not have any evening plans. I was tired enough that I fell asleep in the car on my way back to Cat and Jamie's house. I rested really well last night, and woke up pretty sore, but mostly in a good way.